Fly Packers and Movers in Panipat
Avail for the best packers and movers services in Panipat with us. Fly Packers and Movers in Panipat are committed to providing solutions to all of the problems related to the relocation process. Goods are handled with the utmost care and delivered in time to your destination. We help to make the entire relocation process smooth and convenient. Each Relocation is planned & coordinated according to the individual's needs. We ensure that your goods reach your doorstep safely. Our experts handle each item very carefully and securely pack them. Delicate items like crockery and decoration pieces are double secured with bubble wraps and finally packed in cartons. All boxes are marked for proper handling and effortless unpacking.
Our packers and movers home shifting packages are global. The entire process involves packing, loading, moving, unloading, unpacking and even arranging your items as per your instructions. Our Polite and skilled workers allow us to deliver high-quality relocation services at affordable rates and achieve complete customer satisfaction.

We are proudly remembered by our customers because of the complete package of packing and moving services we offer, which includes:
Use of high qualitypacking materials
Door to Door delivery
24 x 7 support service
Secure, quick and dispute free service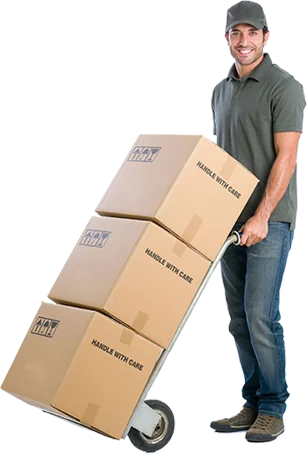 Panipat which is known as "City of Weavers" and "Textile City", is also known as the "cast-off capital" due to being "the global center for recycling textiles", and thus, we developed ourselves in the city keeping these things while packing and moving. Within the area, we give services not only for household relocation but also for industrial moves and vehicle transportation. Our experienced manpower assures to handle safely your home or industrial ship of goods, building our responsibility and trustworthiness as the best packers and movers in Panipat.
In case, your new house is not ready to move in, we also provide storage facilities. Our warehouses are spacious and your valuable items stay safe. The entire process is designed for smooth and efficient moving, freeing you of the relocating worries and hard labor. Everybody wishes for a difficult free relocation. Fly packers and movers Panipat ensure a simple yet well- organized shifting process. We are amongst the best packers and movers in Panipat and famous for on-time delivery.
Whenever you are moving to another city or inside Panipat, call us. +91-9050239335