All the information obtained by Fly Packers and Movers for the purposes of providing moving and storage services is kept strictly confidential. Fly Packers and Movers will never sell, rent or lease any of the personal information obtained through this website for any reason. Fly Packers and Movers is well aware of the major problem with identity theft, and we will take every precaution to make sure that all the personal information that we receive is maintained and/or disposed of when necessary in a safe and secure manner.
We invite you to read the detailed explanation below to learn how we use information while safeguarding your privacy and maintaining a secure online browsing environment. We believe we've included everything you need to feel confident about our commitment to your privacy. However, if you have additional concerns, you can contact us anytime.
We welcome your feedback regarding your online experience and our services. We make every effort to respond quickly to all customer concerns. Please note, however, any questions, comments, feedback, suggestions, notes, messages, or other communication (collectively, the "Comments") sent to Fly Packers and Movers shall be and will remain the property of Fly Packers and Movers.
Law Enforcement Agencies
Fly Packers and Movers fully cooperates with law enforcement agencies working to identify those who may use our services for illegal activity. Therefore, we reserve the right to disclose information to law enforcement agencies about visitors who we believe are violating our content guidelines or are involved in otherwise unlawful activities.
Children's Online Privacy
Fly Packers and Movers is concerned with the safety of children when they use the Internet. In accordance with the Children's Online Privacy Protection Act of 1998, we do not knowingly collect personal information from children under the age of 18.
This site is provided as a service to our customers. By using this site, you agree to be bound by our terms of use. Fly Packers and Movers may revise these terms at any time. We reserve the right to update or modify this page at any time without prior notice. Your use of Fly Packers and Movers constitutes your agreement to follow and be bound by these terms as changed. We may also change, move or delete portions of, or may add to, our website from time to time.
Site Contents and Use
Unless otherwise noted, all materials including images, illustrations, designs, icons, photographs, written and other materials that appear as part of this website are copyrights, trademarks and/or other intellectual properties owned, controlled or licensed by Fly Packers and Movers. The website as a whole is protected by copyright and trade dress, all worldwide rights, titles and interests in and to which are owned by Fly Packers and Movers.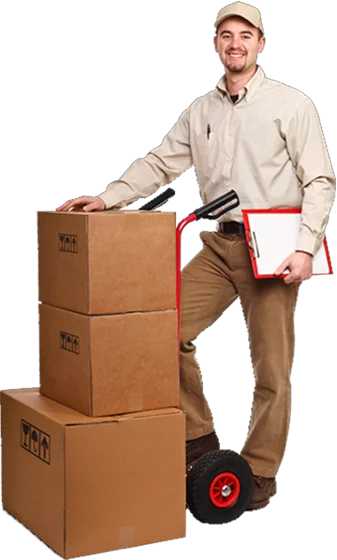 The contents of our website, and the website as a whole, are intended solely for the use of our website's visitors. You may download or copy the contents and other downloadable materials displayed on the site for your personal use only. No right, title or interest in any downloaded materials is transferred to you as a result of any such downloading or copying.
Correction Of Errors And Inaccuracies
You may not reproduce (except as noted above), publish, transmit, distribute, display, modify, create derivative works from, sell or participate in any sale of, or exploit in any way, in whole or in part, any of the contents of this site.
The contents on this website may be used only as a service resource. Any other use, including reproduction, modification, distribution, transmission, republication, display or performance of the contents is strictly prohibited.
The information on this site may contain typographical errors or inaccuracies and may not be complete or current. We therefore reserve the right to correct any errors, inaccuracies or omissions and to change or update information at any time without prior notice. Please note that such errors, inaccuracies or omissions may relate to service description and pricing. We apologize for any inconvenience this may cause you.
Our Testimonials
"Your executive has been very friendly and kept me updated all the time about my consignment. My household goods and car reached on time and in good condition. They provided me all assistance as well as complete assurance with regards to my move."
Sanjiv Kumar Aggarwal (Panchkula to Karnal)
"This is first time we availed the services of Fly Packers and Movers and we really find them superior from others in quality. Their packing team was very polite and packed every item with care and efficiency. We will surely recommend your service to others."
Akhil Aggarwal (Karnal to Delhi)
Use smaller boxes, because large and over sized cartons are awkward to lift without assistance
Tamper proof sealing and locking
Pay attention to surroundings because packing and moving could create tripping hazards and allow adequate time to move.